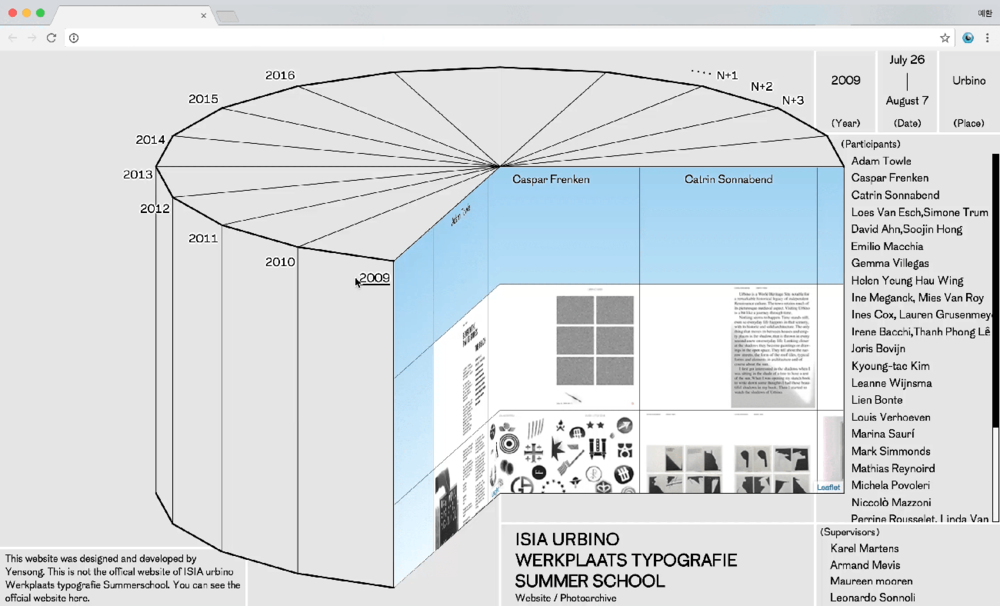 ISIA WT Summerschool Archive
[Website]

Archive site for ISIA WT Summerschool. Output documentation of last 9 years of works and pictures.
This site contains cylinder in the middle which shows years on it's curved area and participant's works on it's cross section. you can grab, drag the sliced side and see the actual pdf by clicking the names on the right side. You can also rotate it by clicking the numbers(years) around the cylinder to see the overview of different years.
This website was designed and developed by Yensong. This is not the offical website of ISIA urbino Werkplaats typografie Summerschool.